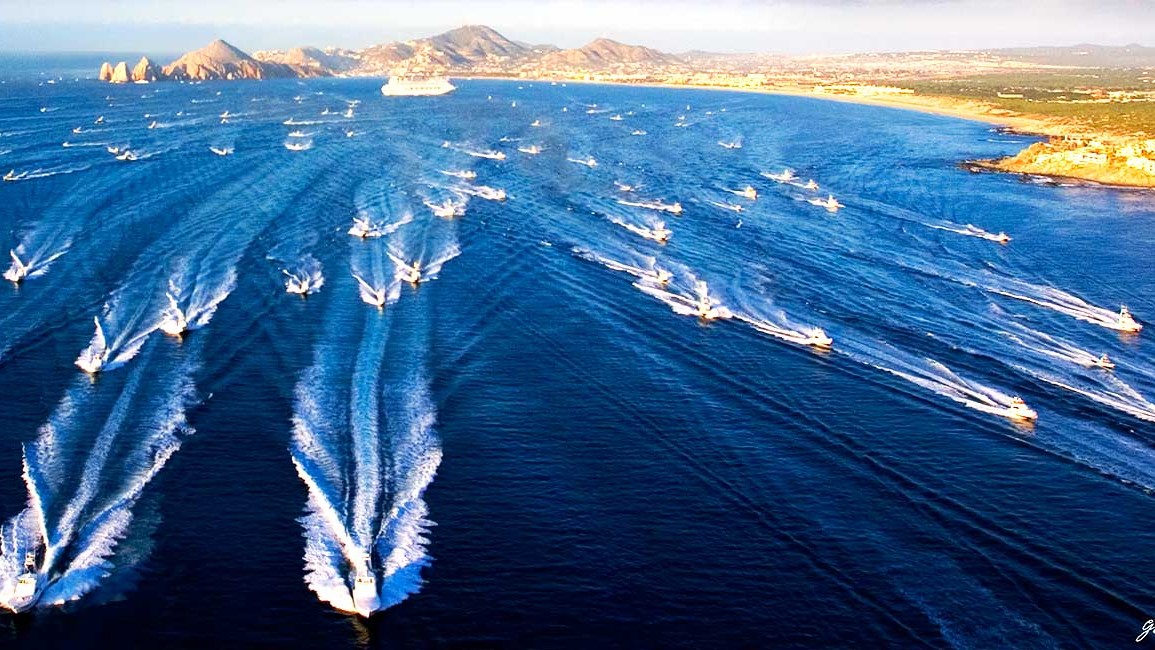 Fishing in Los Cabos, an angler's paradise
Los Cabos, in the southernmost point of the Baja Peninsula in Mexico, is an unrivaled destination for angling thanks to its breathtaking natural beauty and profusion of fish. Join us for an exhilarating fishing expedition in Los Cabos and get your fishing gear ready!
Fishing in Los Cabos is an unmatched experience that will enthrall any serious angler. Catching a variety of impressive marine life is made possible by the gorgeous backdrop of the Pacific Ocean and Sea of Cortez. When fishing in Cabo San Lucas, you might run into some popular species.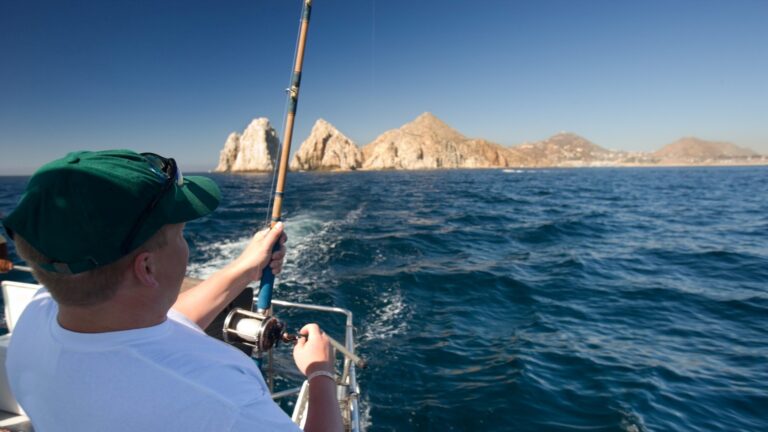 What to fish in Los Cabos
Swordfish: A quick predator with a sword-like bill. These fish have a maximum length of 15 feet and a maximum weight of 1,000 pounds. They are highly prized for their size and fighting prowess.
Blue Marlin: The largest variety of marlin, recognized by its vivid cobalt blue hue. These fish have a maximum length of 16 feet and a maximum weight of 1,800 pounds. They are prized for their fighting skills and acrobatic performances.
Jack Crevalle: The tenacious game fish known as the Jack Crevalle has a dark spot on its gill cover. These fish have a maximum length of 4 feet and a maximum weight of 60 pounds. Because of their unrelenting enthusiasm during the catch, they are highly prized.
Amberjack: A fish with a distinctive amber stripe. These ferocious combatants have a maximum height of 6 feet and a weight of about 200 pounds. They are sought after due to their fierce combat.
Yellowfin Tuna, a sport fish valued for its power, speed, and stamina. This species, which is easily distinguished by its yellow dorsal fin, has a maximum length of 7 feet and a maximum weight of 400 pounds.
You may also like:  5 water activities in Los Cabos to enjoy in 2023
When to go fishing in Los Cabos
The best months to fish in angling paradise are typically from June to December, when you can catch coveted fish like blue marlin and yellowfin tuna in large quantities.
Don't disregard the low season, which lasts from January to May, though; it offers its own unique benefits, such as a tranquil atmosphere and chances to reel in delicious inshore fish like Amberjack and Jack Crevalle.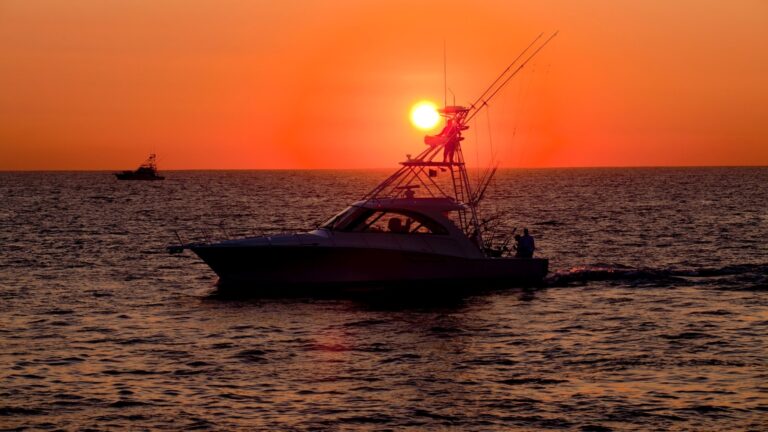 What you need to fish in Los Cabos
There are two primary options if you're a beginner looking to fish in Cabo San Lucas.
You can hire a licensed fishing service that will make transportation arrangements, offer equipment and expert advice on navigating open waters.
A Mexican fishing license is an alternative, but it's important to remember that in order to ensure a smooth and trouble-free experience, you must become familiar with the regional fishing laws.
Fishing Events in Los Cabos
Numerous prestigious fishing competitions are held in Los Cabos, making them must-attend events for anglers from all over the world. The highly anticipated competition Bisbee's Los Cabos Offshore is one of these occasions. It combines big-game fishing, cash awards, and camaraderie to produce an exhilarating experience.
Fishing in Los Cabos combines the environment's breathtaking beauty with the unparalleled thrill of catching some of the ocean's most sought-after species. You will discover a newfound appreciation for the true flavor of the sea and the incredible bounty that lies just beneath the surface as you cast your line into the glistening waters where the Pacific Ocean meets the Sea of Cortez.
Everyone can find something to enjoy in this aquatic playground thanks to the wide variety of fish species and the breathtaking natural beauty of the surroundings.
------ADVERTISEMENT------
------ADVERTISEMENT------
------ADVERTISEMENT------
------ADVERTISEMENT------