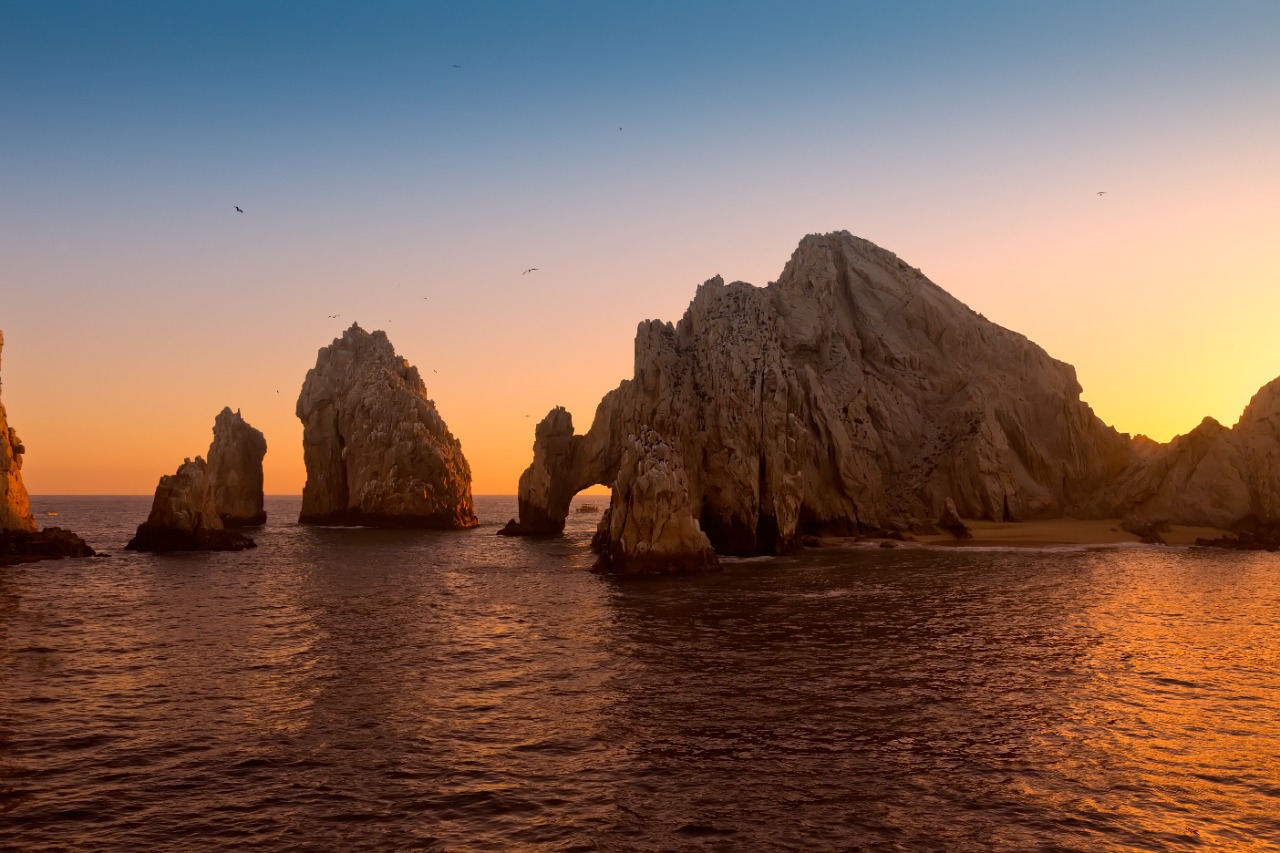 Los Cabos: Unique Tourist Experiences to Enjoy
The diversity of tourist attractions in Los Cabos, Mexico, is astounding and unique, making it difficult to decide where to begin exploring. Those who visit this paradise are well aware that a single getaway is not enough to discover it all. If you're looking for must-see attractions, you'll find a wide variety of options. Many of the best attractions in Los Cabos are within easy reach. Thus, the recommended ways to explore these places are by renting a car or inquiring with your concierge about tour options in Los Cabos.
The Arch of Cabo San Lucas
The Arch of Cabo San Lucas is the most prominent attraction. It is located at the tip of the Baja California Peninsula, where the Pacific Ocean and the Sea of Cortez meet. Since it can only be accessed by sea, embarking on a boat is necessary. This rock formation has become the symbol of Los Cabos due to its uniqueness. This impressive structure, also known as the "Arch at Land's End," is part of a millennia-old rock formation known as "Land's End." It's breathtaking to see up close what centuries have carved into the stone.
Whale Watching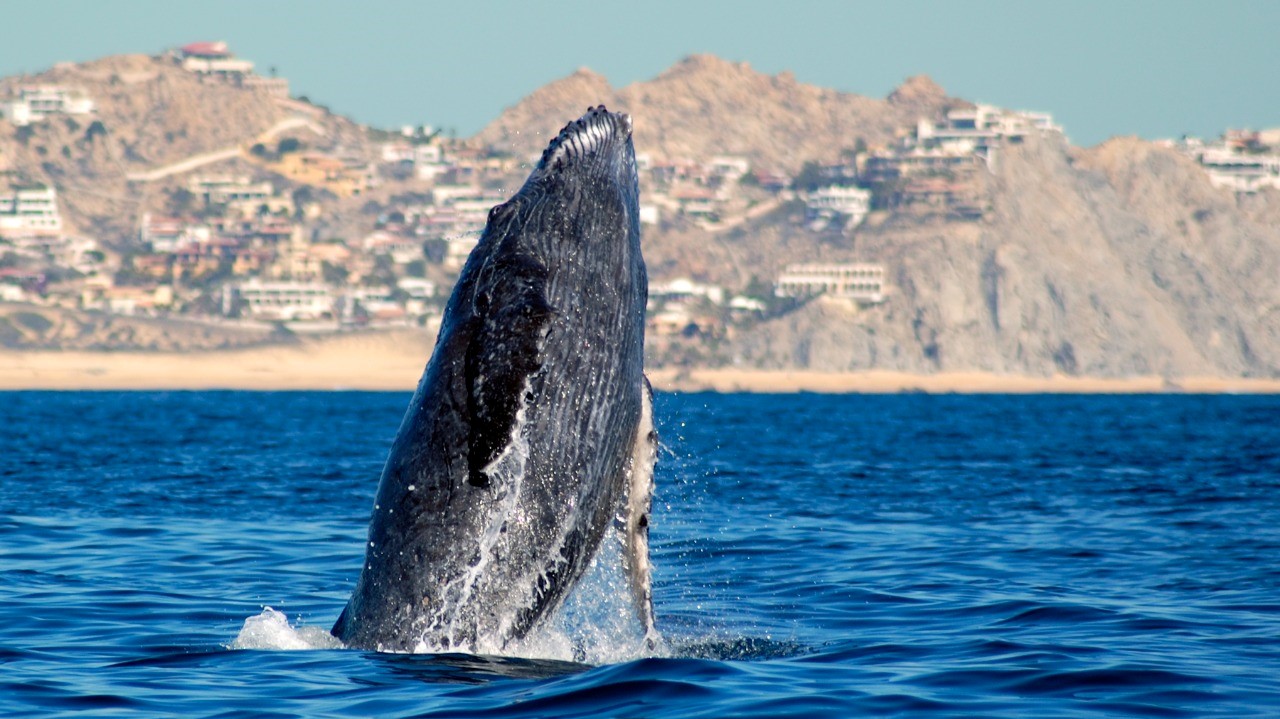 One of the most incredible experiences you can have is watching whales from November to March. If you've never seen a whale up close, you'll be amazed by their beauty in their natural habitat. Adult humpback whales can reach lengths of up to 52 feet, which is roughly equivalent to a 5-story building. These majestic creatures are aware of and respectful toward human presence, avoiding contact with boats despite their size. One of the most impressive experiences in Los Cabos is a whale-watching excursion.
San Jose del Cabo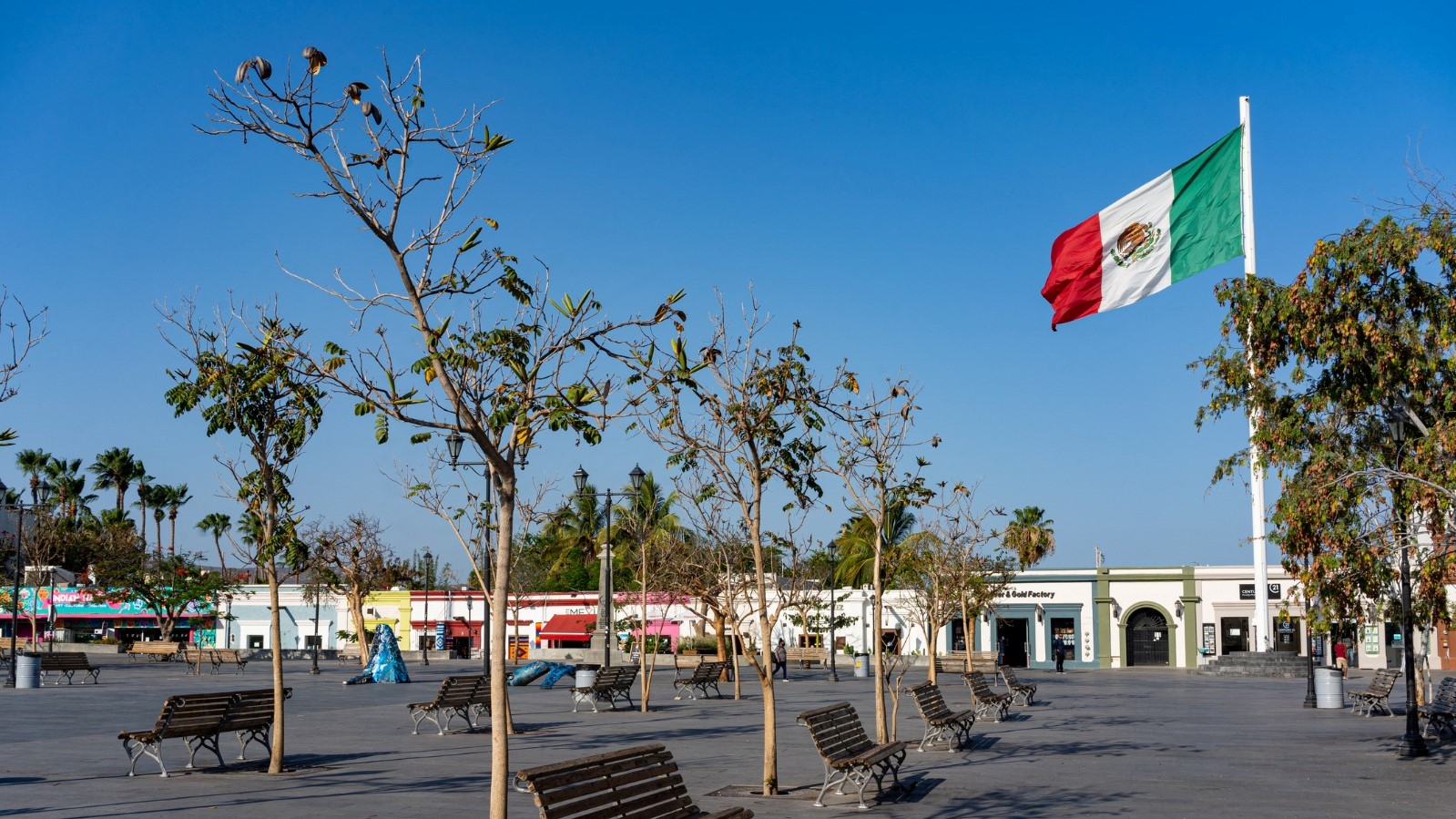 This picturesque colonial town is one of the places you must visit in Los Cabos. This city boasts buildings of great historical and cultural value dating back to 1730. You'll feel the unique blend of a rural setting and the dynamics of a city as you stroll through its vibrant streets. It retains its traditional essence while offering the services and amenities of a world-renowned tourist destination. In the heart of San Jose del Cabo, you'll find numerous art galleries, restaurants, cafes, and bars where you can enjoy local life.
Cabo Pulmo National Marine Park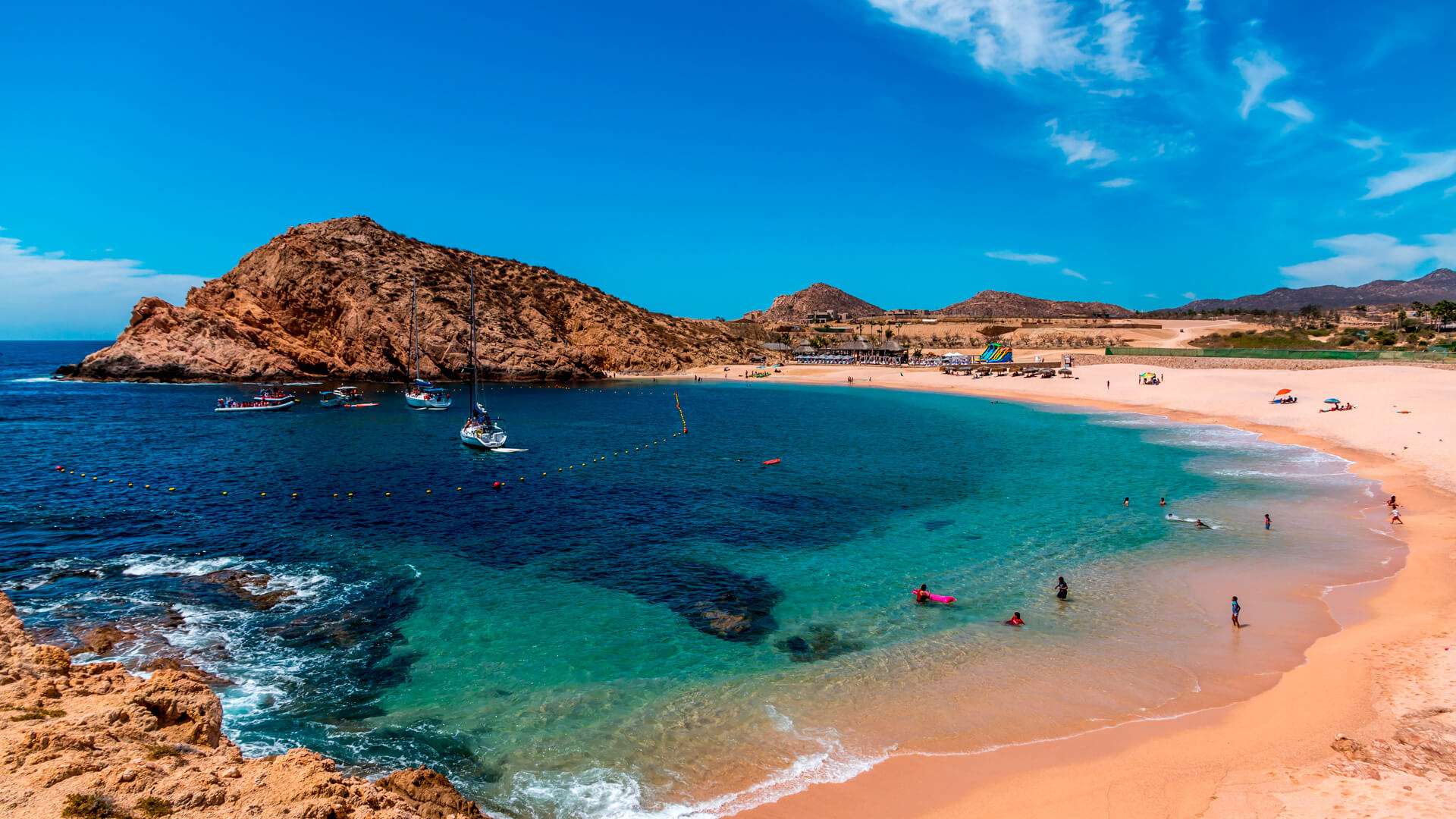 Cabo Pulmo National Marine Park is located near San Jose del Cabo and is a marine reserve of great importance. This area, spanning over 17,000 acres, harbors an extraordinary diversity of species. In this park, you can find 226 species of reefs and 11 species of corals. Moreover, it's one of the three living reefs in North America, estimated to be around 25,000 years old. An important tourist attraction in Los Cabos is Cabo Pulmo.
The beaches of Los Cabos are undoubtedly some of the standout places. These beaches are connected by the Transpeninsular Highway in minutes. Some of the best beaches include El Médano Beach, El Chileno Beach, Palmilla Beach, and Santa María Beach. Lover's Beach, located near the Arch of Cabo San Lucas and only accessible by sea, deserves a special mention. Kayaking or paddleboarding is part of the adventure.
Desert Exploration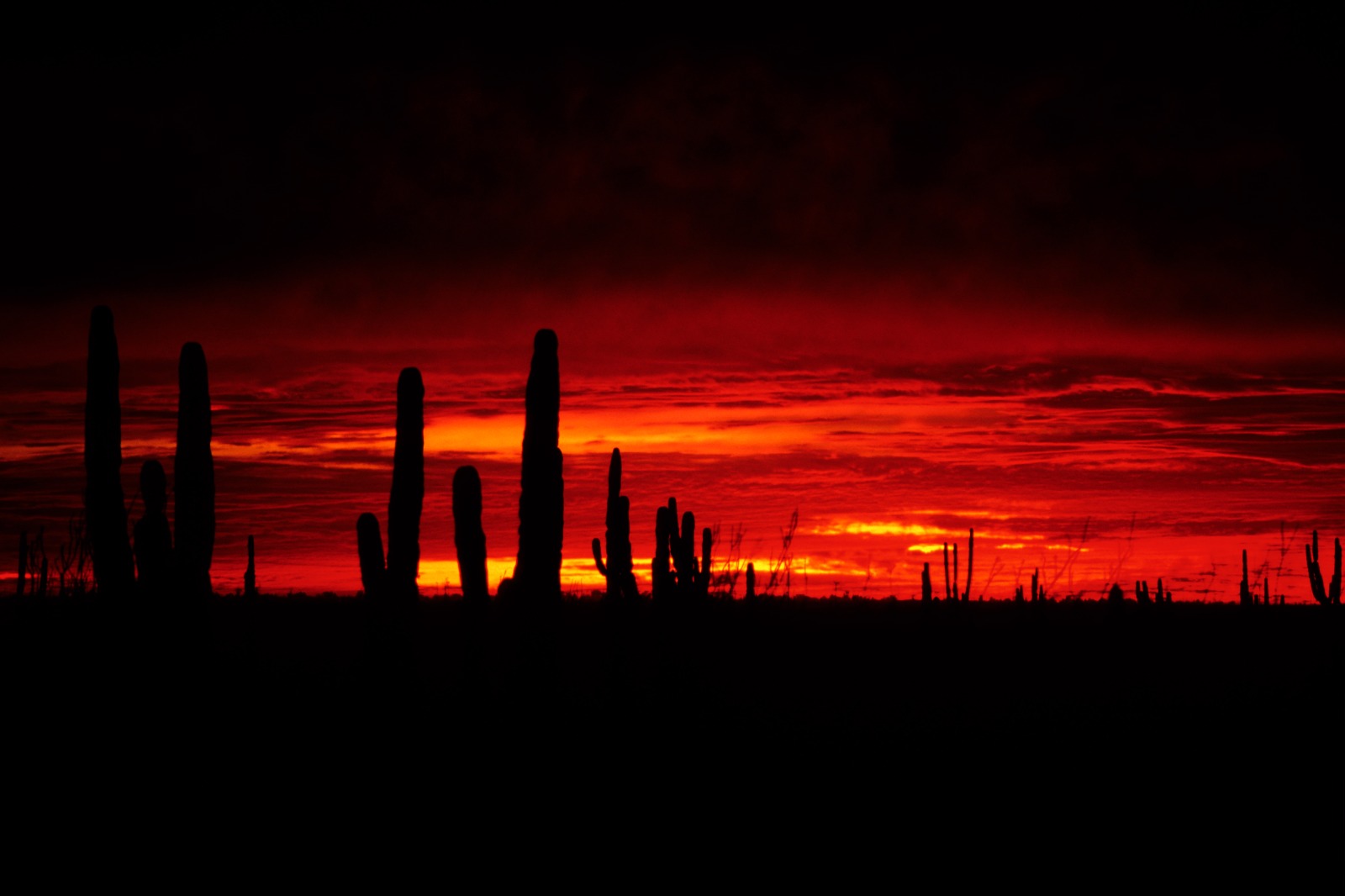 The semidesert ecosystem of Los Cabos hosts unique species of flora and fauna. In addition to various cactus species, you can also encounter raccoons, foxes, bobcats, coyotes, scorpion lizards, and white-tailed deer.
------ADVERTISEMENT------
------ADVERTISEMENT------
------ADVERTISEMENT------
------ADVERTISEMENT------