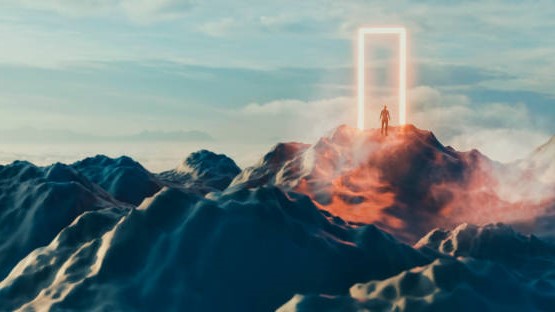 Soul Magic Unleashed: Arizona Bell's Path to a Top Publishing Deal
How do you get a publishing deal with a big publishing house?
This week we are featuring an author that was published by one of the big publishing houses.  I'm often asked: how do you get a publishing deal with a big house?  This is Arizona's story and you'll notice she had a very deliberate focused goal to embody spirituality in all that she did to create a magazine, podcast and then get a book deal.
Publishing is an expensive and time-consuming process and to get your book published by a publisher, you need to show that not only do you have a good idea for a book, but that you've already established an audience that follows you and will buy the book!
Helping Millennials to understand spirituality
Arizona targeted a very specific age group that she felt needed to be educated about spirituality in a different way.  As a millennial that was catapulted on the spiritual journey as a result of her mother passing, she realized that her age group needed the information about 'magic' to be presented with pictures and bullet points to make it easier to understand.
The book is beautifully illustrated with photographs and divided into easy-to-understand chapters tackling the basics of crystals, chakra's, meditation, herbs and oils and tarot cards.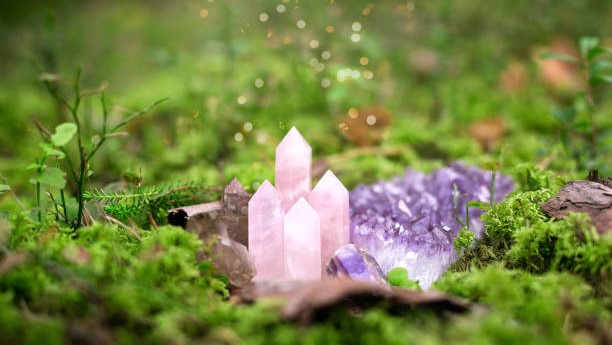 About Arizona Bell
Arizona Bell is an author, popular podcaster, and speaker. Her first book, Soul Magic: Ancient Wisdom for Modern Mystics, was published in August 2020 by Macmillan Publishers, and her other writings have appeared in various print and digital publications, such as The Los Angeles Review, Curve, Grief Digest, Willamette Week, Elephant Journal, and more.
After her best-friend-kind-of-mother died in 2015, Arizona Bell spent a year nearly killing herself with the booze-starvation-insomnia combo. On the year anniversary of her mother's passing, fearing the shame her dead mother probably felt for her at that point, she decided to make the ultimate spiritual uplevel literally overnight.
As a published and rising magazine and literary writer at the time, she decided to move to the metaphysical Mecca of the world, Sedona, Arizona, and begin a new career as a spiritual magazine publisher (and, she'd soon find out, speaker, podcaster, and author).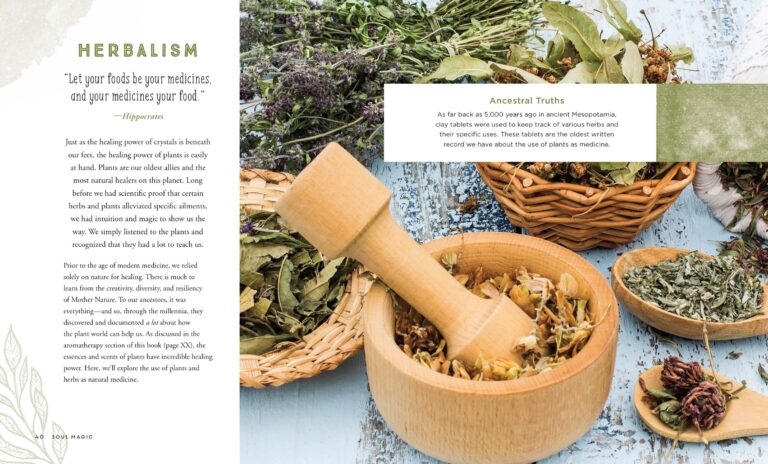 Publishing a magazine and creating a podcast following
As founder and CEO of Spirit Guides Magazine, later known as Spirit Guides Media, she was on a mission to create "new maps for old souls"—encouraging younger generations toward a spiritual path (this was prior to the spiritual influencer Instagram boom, which she helped inspire and grow, when spirituality geared toward younger folk was totally void) and, most importantly, serving as a guiding light for other millennials (and beyond) in the throes of grief's dark night of the soul.
It was an instant hit: Spirit Guides Magazine, with its flagship spirituality podcast, Spirit Guides Radio, blew up fast, organically, and then supersonic when mentioned in The Atlantic. Arizona was subsequently invited to speak at spiritual conferences and on podcasts worldwide, including (the most popular overnight radio show in the US with 2.75 million unique weekly listeners) Coast to Coast AM George Noory's "Afterlife Expert Panel."
You may also like: Building community bridges through writing in English
Pandemic re-evaluation
As with most of the world, the pandemic/apocalypse led Arizona to soul search and re-evaluate what her true soul purpose was. Making the decision to shut down Spirit Guides Media/Radio, she, ultimately, pledged allegiance back to her first true love: the written word. She has spent the last year ghostwriting a highly anticipated book that was sold to Hay House and will be published in June 2024.
Having found a new passion helping others find their voices and the confidence required to tell (and sell) their stories, Arizona offers book proposal consulting, editing, and ghostwriting services, as well as teaches the online course "Book Proposal Bootcamp" four times per year via the creative agency she co-runs, Wildbrand. Learn more at wildbrand.co
Arizona lives the "pure vida" life in Mexico with her three-legged pup, Leo, and in her spare time enjoys traveling, reading, and eating all the food.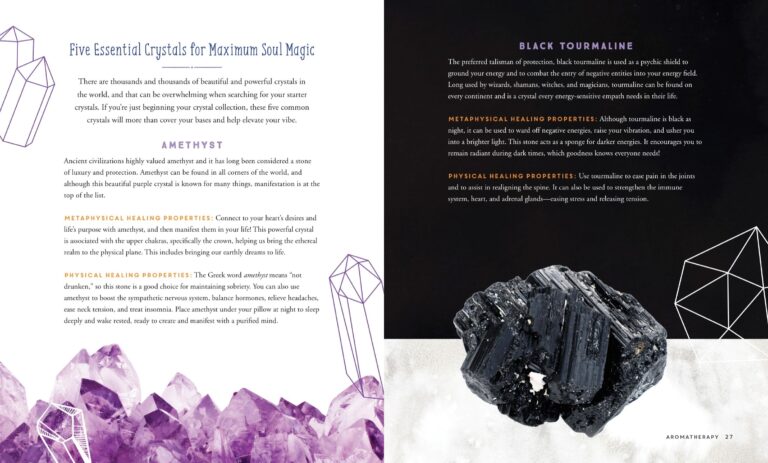 About Arizona's book, Soul Magic: Ancient Wisdom for Modern Mystics (Macmillan Publishing)
If you have ever hungered for a more meaningful or satisfying life journey, this comprehensive collection of all things spirit-nourishing is your soul's true companion. Soul Magic is a treasure trove of centuries-old secrets and ancient wisdom to enrich your life, guide your choices, and heal your mind, body, and soul.
Whether it's aligning your career moves with the phases of the moon, dropping the baggage you're carrying from a past life, programming a crystal to find love, or designating a meditation spot in your home, you'll find plenty of empowering and pragmatic "new age" uses for age-old traditions. Guided by beautiful imagery and clear explanations from real experts in alternative practices, you will discover how to:
• maximize the life-changing power of crystals, herbs, and essential oils
• unblock your seven chakras and bring harmony to your whole self
• use tarot cards to heighten your awareness and steer you toward your best future
• observe a full day of rest and reflection no matter how busy your life may be
• progress beyond traditional thinking to find true peace and satisfaction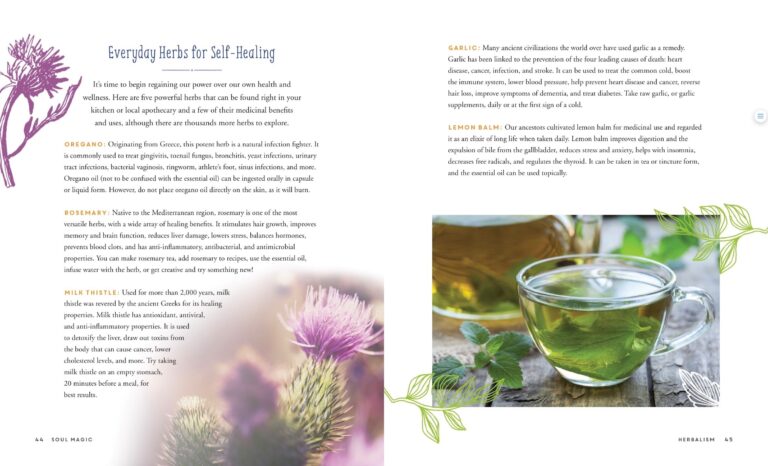 Anyone with a soul that's yearning for some magic will find solace and answers in this comprehensive field guide to the human spirit.
Here you can read/see a sample of Soul Magic:
Instagram: @_arizonabell 
Arizona Bell will be the featured author on Asphalt Radio on Saturday 22nd August at 12.30pm
This will be a weekly column where we will be inspiring writers and featuring local authors that live in Puerto Vallarta.  We will be giving you an inside look at the purpose of their writing and how they crafted their story to have an impact on their readers.
Julie Ann is the founder of Influence Publishing Inc, corporation from Vancouver, Canada.  She has lived in Puerto Vallarta for 5 years and is the owner of the Mexican Corporation, Casa de Influencia S.A. de C.V. which is a retreat and event center based in Old Town, Puerto Vallarta.  She hosts writing retreats and writing classes at the center. Opportunities to be a contributing author in one of the many Anthology book projects she is publishing can be found at www.casadeinfluencia.com
------ADVERTISEMENT------
------ADVERTISEMENT------
------ADVERTISEMENT------
------ADVERTISEMENT------