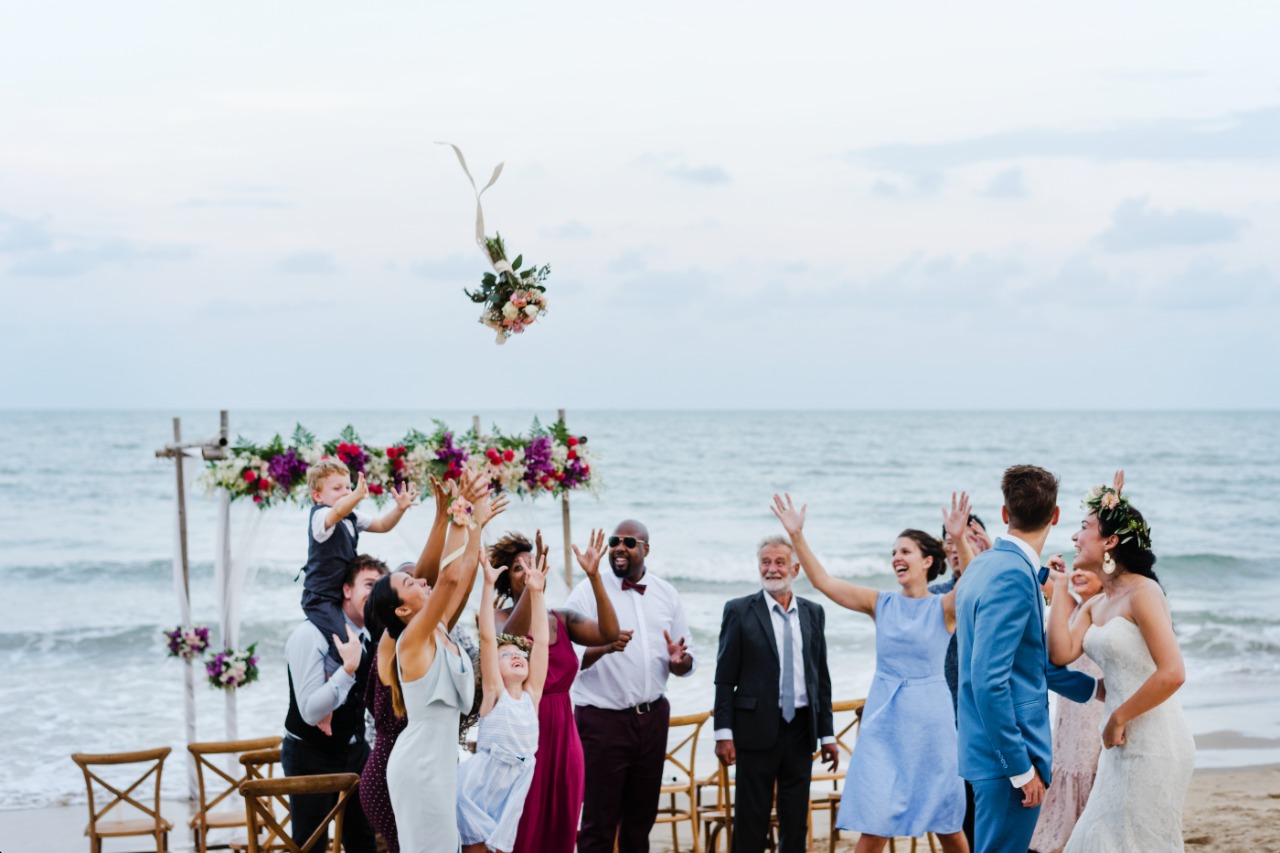 Beach Weddings Best Destination
Mexico beach weddings are the ideal combination of tropical romance and festive celebrations. That is especially true for couples who want to spend their wedding week vacationing with friends and family. You can find idyllic beach wedding venues all along Mexico's coast. At any of them you can tie the knot surrounded by your loved ones. These beach wedding venues are becoming increasingly popular choices for all types of couples. If you're looking into where to go and how much is a beach wedding, you'll quickly see the advantages of having a wedding on the beach.
Why are Beach Weddings so Popular?
The tropical beauty of beach wedding locations naturally inspires romance. You'll have a lovely spot to say "I do" wrapped by the sound of the breeze in the palm trees. Because of the culture's joyful mood and renowned tourist sites, Mexico beach weddings are the most popular. Having your loved ones together in a Mexico destination wedding is a must! It will allow you to calm down and enjoy activities and tours while on vacation. Thus, you won't be rushing around and missing out on the opportunity to spend time with your guests. Rather, you will spend days together vacationing and celebrating love as you make lifelong memories.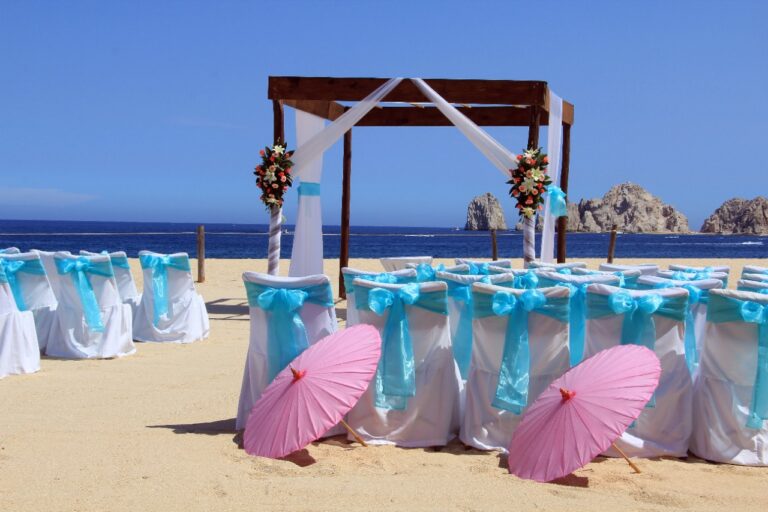 How Much is a Beach Wedding?
The prospect of having a beach wedding scares many couples because they assume it will be prohibitively expensive. Yet, the affordability of beach weddings in Mexico is one of the reasons they are so popular. Most beach wedding venues provide a selection of packages that include ceremony setup, reception food and beverages. Also, an array of other amenities is available. These beach wedding packages are designed to fit a variety of budgets. You will find out how much a beach wedding really costs. Then, you'll see how far your money can go to make your dream wedding a reality.
You may also like: Wedding Planner or Wedding Coordinator?
When is the Best Month for a Cabo Destination Wedding?
While some couples may have concerns about having an outdoor wedding, the weather in Cabo is relatively predictable, making it one of the most popular beach wedding destinations, and while there are some rain showers in the fall, the major part of the year features pleasant weather and clear skies. If you plan a Cabo destination wedding in the spring, temperatures will be milder, but there will be fewer people, allowing you more intimacy and making it simpler to discover savings on resorts, flights, and tours. Because the weather is bright and tranquil for most of the year, you may use the all-inclusive beach wedding packages to plan your dream wedding whenever it is most convenient for you.
More and more couples are discovering that having a wedding on the beach isn't just a fantasy, and in Cabo San Lucas, the all inclusive beach wedding packages will help your money go further. With its luxurious resorts and variety of activities at sea and on land, Cabo San Lucas is one of the best beach wedding destinations. After spending a few days vacationing on the beach and exploring the vibrant culture of Mexico, you'll be relaxed and ready to walk down the aisle.
------ADVERTISEMENT------
------ADVERTISEMENT------
------ADVERTISEMENT------
------ADVERTISEMENT------