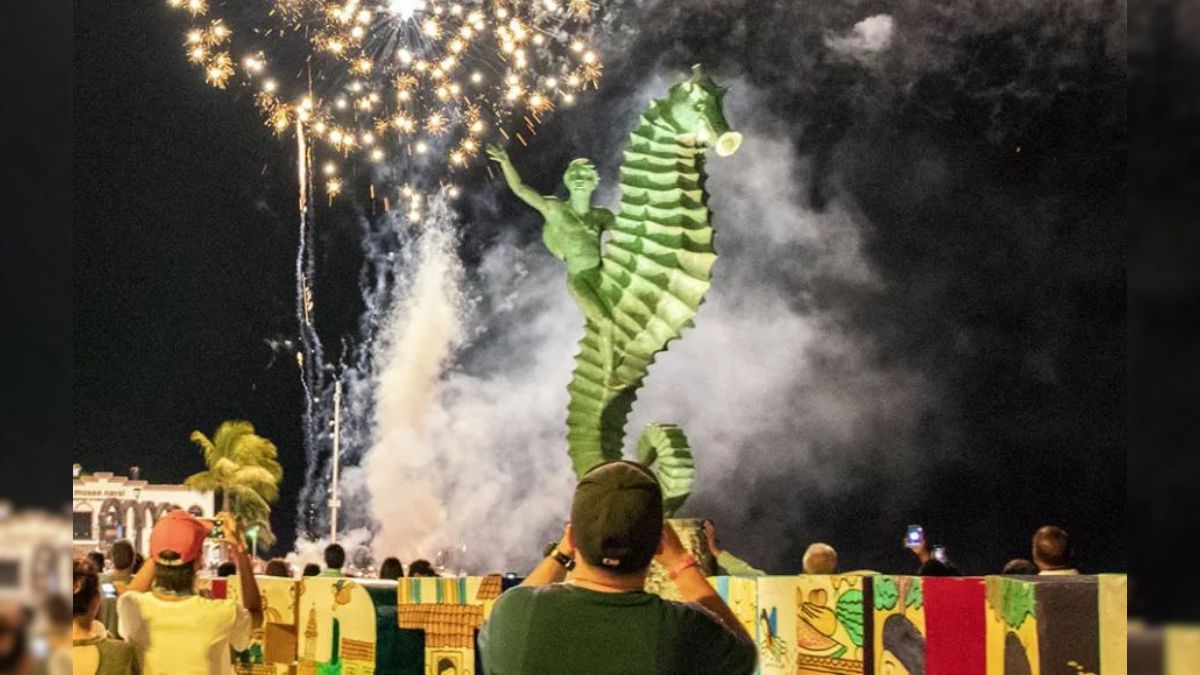 Recommendations for Independence Day Celebration in Vallarta
In just a few hours, you'll have the opportunity to enjoy the patriotic festivities for Mexico's Independence Day. For those planning to attend any of the public squares in Puerto Vallarta or Bahía de Banderas, it's important to be attentive to the main recommendations issued by authorities to ensure a peaceful and smooth celebration.
To begin with, you should be aware of the schedule for the festivities. For downtown Puerto Vallarta, the schedule for Friday, September 15th says that the celebration will start at 6:15 PM at the Arcos del Malecón and continue until well past 1:00 AM. As for Bahía de Banderas, as of Wednesday, September 13th, there was no official information available about this important national celebration.
Another important suggestion is to plan your transportation routes to avoid inconveniences. For example, if you use public transportation, monitor the official channels of UnibusPV and Autotransportes Medina, as they typically announce changes in bus routes on the morning of September 15th.
If you decide to drive downtown Puerto Vallarta, remember that one of the major issues in the city center is the lack of parking spaces. However, public parking lots such as Juárez, Lázaro Cárdenas, and Hidalgo will be available, but they do have hourly fees. If you use digital mobility services, remember to use official platforms like Uber and DiDi.
You may also like: Mexican Independence Trivia
Alcohol Consumption During Independence Day Celebrations
To celebrate in style during the patriotic festivities, it is recommended not to exceed alcohol consumption, as the human body can only metabolize one drink per hour. They emphasize that alcohol consumption affects functions such as mobility, speech, perception of the environment, decreases reaction time, and alters mood.
Excessive consumption increases the number of intoxications, fights, and car accidents, primarily… So, fun and alcohol don't have to go hand in hand. Avoid drinking alcoholic beverages, and you will enjoy these patriotic celebrations more, feeling safer and protected, as it's not worth taking risks.
Here are some recommendations to ensure that the shout of "Viva México!" is not drowned out by alcohol:
If you are going to consume alcoholic beverages, make sure to eat beforehand. Drinking on an empty stomach increases alcohol absorption and accelerates the onset of alcohol intoxication.
Nobody is chasing you, so sip your drinks slowly, not more than 1 drink per hour.
Alcohol dehydrates, so alternate between consuming water and alcoholic beverages. This will keep you hydrated and delay the feeling of drunkenness.
Saying NO on time can save lives. If you already feel the effects of alcohol, stop drinking and drink plenty of water. It will help reduce side effects, and you'll feel better.
Always have a plan to get back home. If you're going to drive, don't drink, or find someone who can be a designated driver.
Tips from Civil Protection for a Comfortable Independence Day Celebration
When attending events, it's advisable to wear comfortable clothing and footwear, inform yourself about the duration of the event, the location, and access points, and find the safest route to arrive on time.
Notify family members about your attendance and how long you'll be there, protect yourself from the sun with sunscreen, a cap, or a hat, and stay hydrated.
Once at the venue, identify evacuation routes and emergency exits, as well as the safest areas.
Agree on a meeting point with family or friends you're attending with so you can find each other in case anyone gets separated, and always keep children and elderly individuals securely held.
Identify information and assistance booths, as well as restroom facilities.
Locate security and Civil Protection personnel and inform authorities if you notice any irregularities.
Avoid blocking aisles or evacuation routes, and after the event, wait at least 15 minutes before leaving the site to avoid crowds.
With reporting from Efrén Urrutia for Tribuna de la Bahía.
------ADVERTISEMENT------
------ADVERTISEMENT------
------ADVERTISEMENT------
------ADVERTISEMENT------