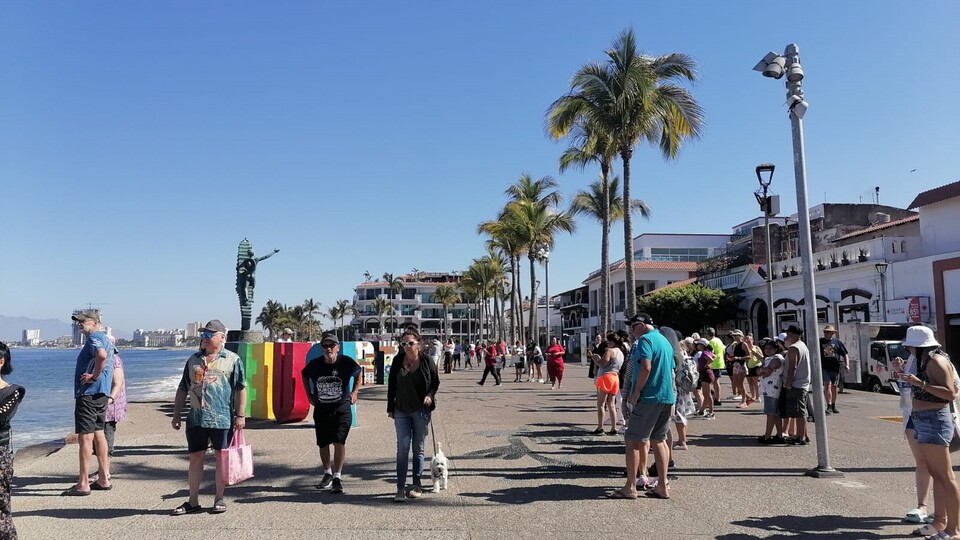 The Daily Briefing – March 15, 2023
Puerto Vallarta News
Puerto Vallarta: favorite destination for spring break 2023
As the "Spring Breakers" arrive, Luis Villaseñor Nolasco, director of the Puerto Vallarta Tourism Trust, emphasized how important spring break is for this city because at the end of the day, they are searching for a pleasant climate, a location where there is a party and good food, and Puerto Vallarta is an option.
The International Airport of Puerto Vallarta was found to be the fourth precinct with the highest sales of airline tickets, and we are the three most significant destinations in the country, according to Travel Allianz's analysis of 2.6 million routes departing from the United States.
The other is the results of searches conducted on the Tripadvisor platform. In the searches conducted on this website, Puerto Vallarta is ranked number eight.
With reporting by Brenda Beltrán from Tribuna de la Bahía
More about Puerto Vallarta: Drive from Puerto Vallarta to Guadalajara. How much will you pay?
Los Mangos Library announces Annual Art Auction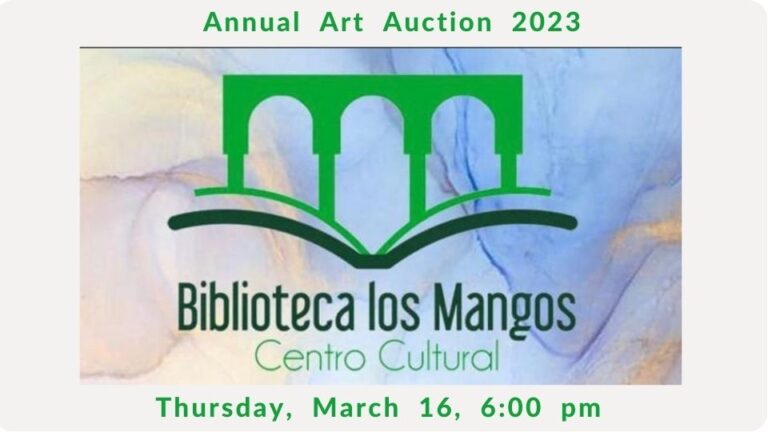 The 26th Annual Art Auction, a fundraiser for the Biblioteca Los Mangos in Puerto Vallarta, will take place this Thursday, March 16 at 6:00 pm. A live auction will feature almost 100 works of art.
Amid the featured creators are Marta Gilbert, Marcela Bernal, Tony Collantes, Ada Colorina, Gustavo López, Francisco Sanmiguel, Roberto Bermejo, Eduardo Rincón Gallardo, and Gloria Ellies, among others.
The bids will be not only for art pieces, but also for different items such as hotel stays, dinners, spa treatments, and tours. All these have been kindly donated by local businesses who have supported Los Mangos Library over the years.
There is no cost to attend this charity event.
Los Cabos News
Coral restoration underway in La Paz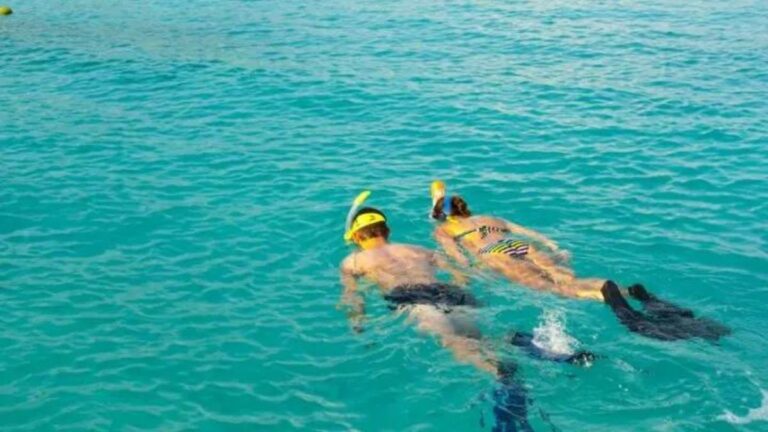 The area's coral reefs have taken the brunt of the increase in tourist traffic as a result of La Paz's reputation as a top snorkeling destination.
Local and regional authorities are actively intervening to support the restoration of the coral reefs and enhance the snorkeling experience for visitors in La Paz.
By establishing coral reef colonies off the coast of La Paz, they are actively working to protect and preserve the local underwater ecosystem. More than 7,500 coral colonies have already been planted, and there are still about 6,000 to go.
In this location, people go into the water to gather the fragments of the coral reef that have broken off and put them in a "incubator" where they can grow the reef segments.
More about Los Cabos: 8 unmissable experiences in Los Cabos in 2023
Culinary Awards aims to establish itself as a brand-new culinary event in Los Cabos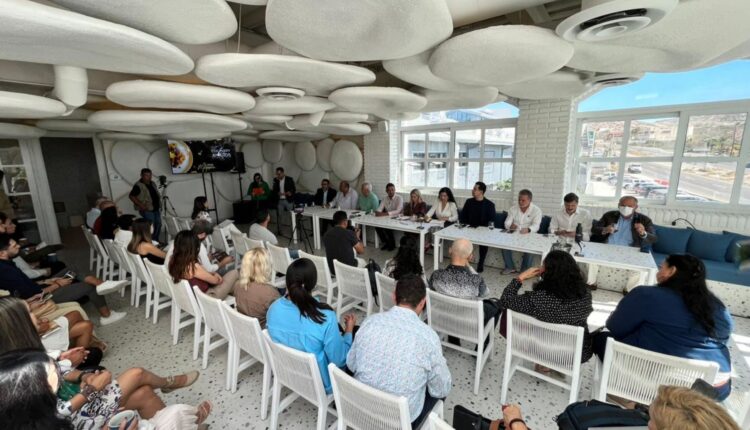 The fourth edition of the Culinary Awards was announced by its organizers, who noted that 139 restaurants from Los Cabos participated in the event's previous iteration with the best of their cuisine. The event has established itself as one of the most significant gatherings in the gastronomic industry.
This year, more restaurants are expected to participate. All chefs, restaurants, and hotels that want to participate can sign up for free between March 14 and April 15 using the culinary-awards.com website or its mobile application.
Four brand-new categories will be added to the competition this year: Jury Nominated Restaurant, Pastry Chef of the Year, Consolidated Chef and Design, and Restaurant Ambiance and Atmosphere.
With reporting by Luis castrejón from Tribuna de Los Cabos
Cancun News
350 coral gametes planted in Punta Sur in Cozumel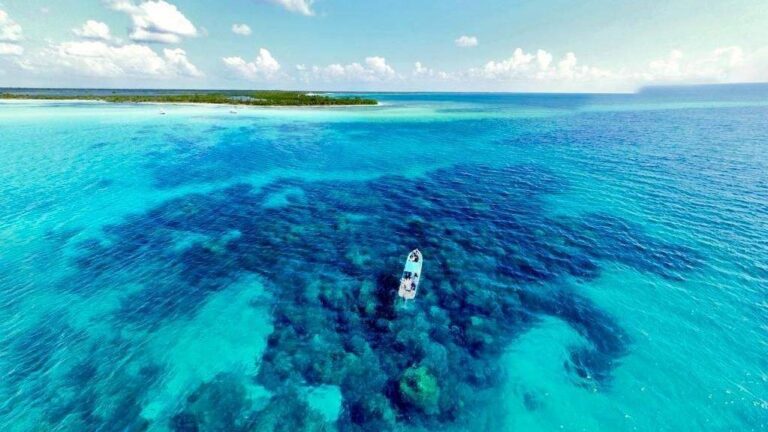 By sowing 350 coral gametes in Punta Sur, the Cozumel Parks and Museums Foundation has increased the scope of its reef restoration program. For the first time, 350 coral gametes have been sown.
The coral that was planted in Punta Sur came from the Puerto Morelos laboratory of the National University's (UNAM) Institute of Sciences of the Sea and Limnology.
Currently, there are over 2,000 fragments. 500 are in Punta Sur, and 1,500 are along the Chankanaab coastline.
A restoration technique was created by researchers that enables the collection of coral gametes (their reproductive cells) to fertilize their eggs and produce new corals in order to preserve the existing corals.
The process, which is now a cutting-edge project, reproduces coral using their genetic material rather than cloning it, which is why the organisms are known as sexual recruits.
More about Cancun: Enjoy your family vacations in Playa del Carmen
Residents of Felipe Carrillo Puerto to have public beach access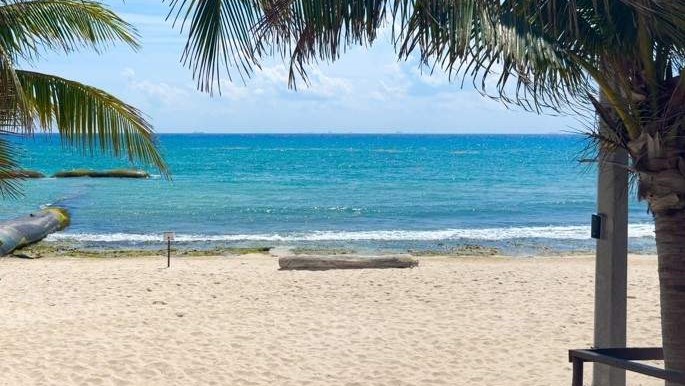 A public beach access point will be available to Felipe Carrillo Puerto's coastal residents. Governor Mara Lezama stated on Tuesday that the residents' long-awaited request is slowly being fulfilled.
Lezama claimed that she had discussions with representatives of the federal government over the weekend regarding the opening of the road leading to the municipality's coastal area.
I am going to give you a scoop within the meetings we had with the President of the Republic and with Sedena (National Defense Secretary). We are going to create the access to the sea that Felipe Carrillo Puerto has requested so much. We are already working on this and it will soon be a reality.
She didn't provide additional details.
Click here to find out about the upcoming events at your favorite destinations.
The most sought-after spots to dine, shop, chill out on the beach and much more are in our Tribune Travel Guide.
------ADVERTISEMENT------
------ADVERTISEMENT------
------ADVERTISEMENT------
------ADVERTISEMENT------