Act 2 PV presented its 2022-2023 season to great success
Act 2 PV presented Wednesday evening its 2022 – 2023 season, the tenth this art venue has been in operation in Puerto Vallarta. It was a soiree full of music, food, and lots of fun for all the attendants.
The evening started with a cocktail in the Encore Bar. People started arriving early to enjoy drinks and hors d'oeuvre to the sound of music by singer and sax player Nayeli Coronado. She performed to great applause for almost two hours while everybody chatted, caught up on the latest news and delighted in the plentiful appetizers.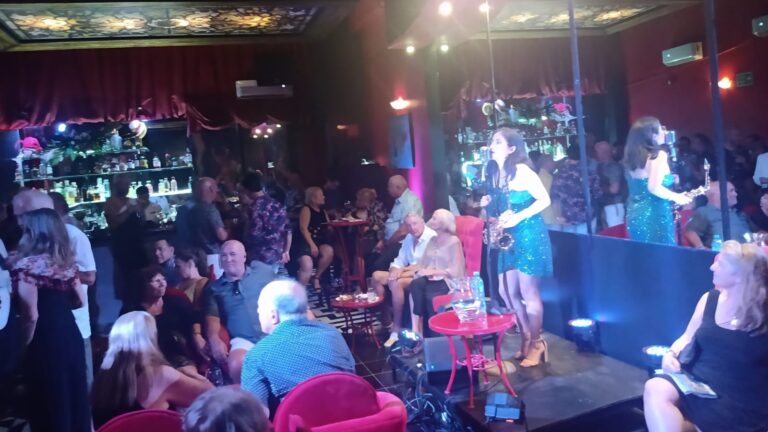 When the time came, we all lined up to access the Main Stage, where the presentation was to take place. Here I will take a moment to talk about the general organization of the event. As someone who has been involved in event setups and logistics, I was able to tell the hard work behind the impeccable execution of all the steps of the whole night. You know, the kind of work you don't notice precisely because it is well planned.
Back to the Main Stage. Everybody was seated effortlessly (see my last paragraph). On stage appeared Antonio Mendoza, who emceed the night. Oscar Cisneros and Alfonso Lopez welcomed the audience and made a heartfelt remembrance of Danny Minini. Then came the music and the performances.
It would take me pages to describe the outpour of talent we witnessed during the following couple of hours. Performer after performer, no matter the genre nor the format, made the delights of the public. Singing and dancing were kings of the night. From family acts like "You're a good man, Charlie Brown" to steaming "It's raining men", there was no shortage of applause for the artists.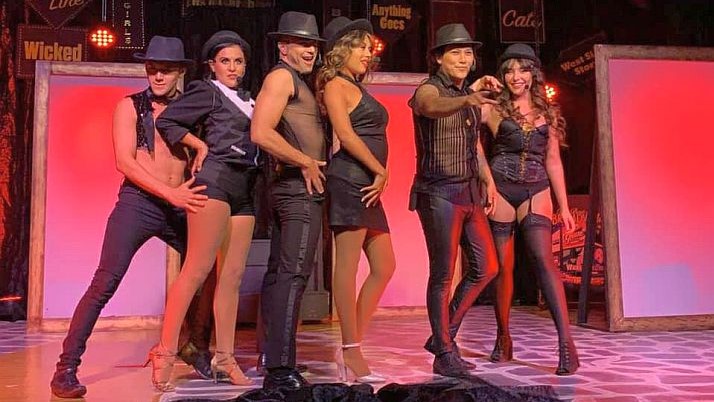 Brenda Gaviño proved one more time she is multi-talented and appeared in the previews of "Best of Broadway", "Opera Concert", "This is Amy", "Canciones de mi Padre" … as I said, multi-talented she is!
"Best of Broadway" was also represented by Gaby Heart and newcomer but not less talented Ryan Shergold.
Steven Retchless gave us a preview of "Viva Las Vegas." Karma La Perra had her turn with "Cher The Show." Noemi Plascensia rocked the house with a couple of songs from "Ladies of Rock", a tribute to women in rock'n roll.
Of course, Lois Whitaker couldn't be missed with a taste of his "Keep It Gay". He is an audience's sweetheart. Let's not forget Delilah Beaucoup, of course. Her rendition of Bette Middler is not to be missed this season.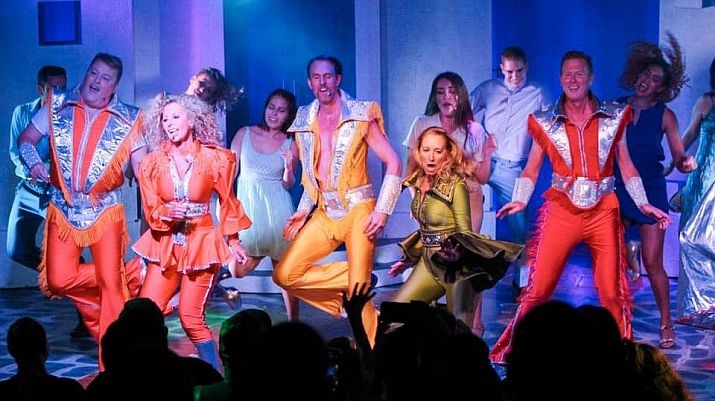 The night came to a close with a small but beautiful taste of "Mamma Mia!" Act 2's sensational show. All in all, it was a special night. Everybody came out with a smile on their face, and the show didn't deserve less.
You can find all the details of the upcoming season at https://www.act2pv.com. Make sure not to miss a single show!
------ADVERTISEMENT------
------ADVERTISEMENT------
------ADVERTISEMENT------
------ADVERTISEMENT------