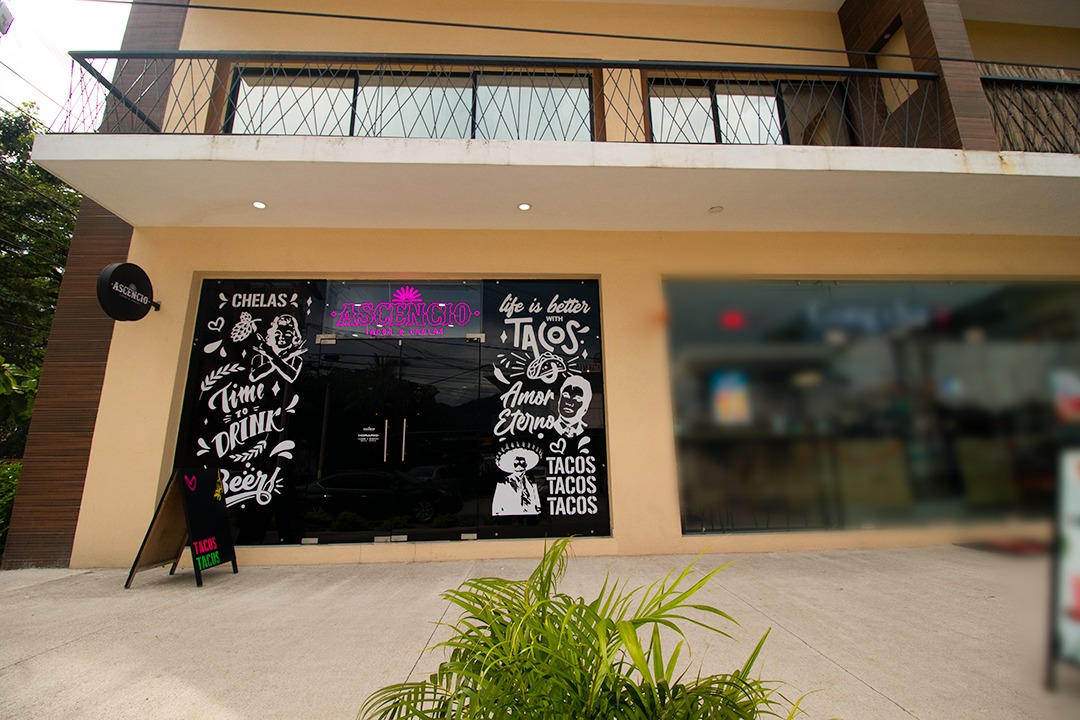 Ascencio, tacos as you haven't seen them before
The Versalles area in Puerto Vallarta has gone through a transformation along the last few years. Gone are the days of the quaint colonia with cobblestoned streets and barely any traffic. Now, it has turned into a vibrant neighborhood housing many a restaurant. Bars and cafés populate its streets and bring life to its corners. In fact, it recently made it into the list of "Coolest Neighborhoods in the World," not a minor feat.
One of the newest additions to the number of eateries is Ascencio Tacos y Chelas, a concept chef and owner Diego Agret describes as "a taco restaurant." A strange concept for some it will be, of course.
Ascencio is not a taco stand nor a fancy restaurant. Rather, a place to enjoy traditional tacos with a different presentation.
The place is located right at the edge of Versalles by Francia Street. Just a block away from the HSBC bank on the busy Las Glorias corner, it is easy to reach by car or by bus. I had heard raving opinions of Ascencio at the office, so I decided I would give it a go. Off I went with my better half to see what the buzz was about. And oh boy we found out what it was!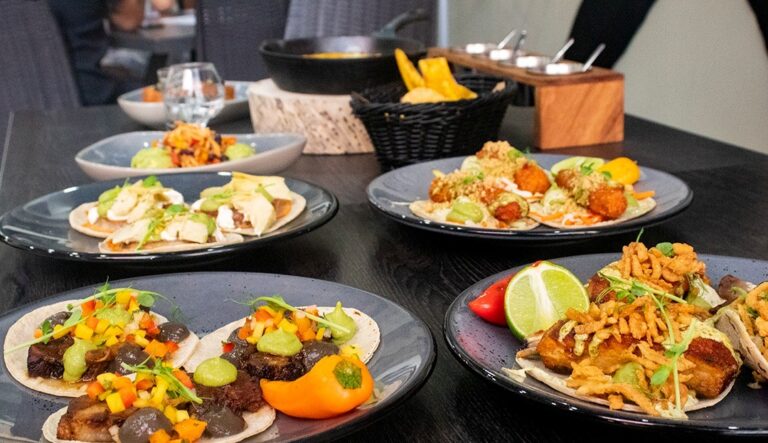 You may also like: Tacos of many and any thing
The location is centric enough to be easily found. The facade was not impressive, though. A black, shiny crystal door welcomes you right on the northeast corner of Francia and Liverpool streets. Once you are inside, the true experience begins, as you access a cozy, soberly decorated space and friendly faces greet you with a smile.
The menu is very simple. They serve tacos.
They offer some appetizers (which we skipped), a variety of almost a dozen different tacos and three or four desserts. Quite simple, right? Well, when we started eating, we discovered the simplicity was only apparent.
We decided to sample the menu "as far as we reach," we said. The first one to come was the shrimp with coconut taco. It was not your usual rough coconut-bathed shrimp in a tortilla. This was a mix of shrimp, coconut, a delicate citric sauce, and an herb and spice dressing.
Then came the fried mahi-mahi taco. Not too soft, not too crispy, the fish came with a mango and eel sauce. It instantly became my companion's favorite so much that she tried to pull out of the sampling and have two more of it!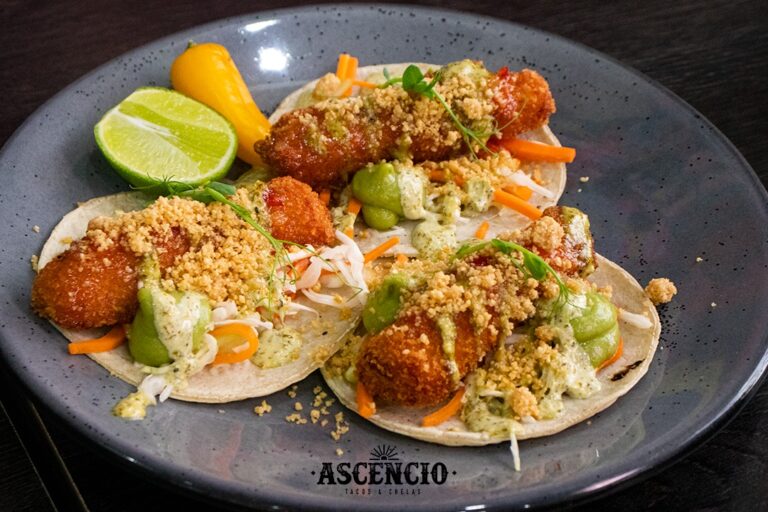 We were done with the surf part and then came the turf's turn. Al pastor rib, matambre (meaning hunger-killing), beef rib and "birria de cachete" – that would be "cheek birria" –. All came with a different a different combination of sauces, dressings, and herbs, each competing to outdo the one before. However, all had something in common. The meat was absolutely tender. Soft yet firm at the same time, each one was a pleasure to taste.
My favorite one was the beef rib. It came with a mole sauce, a huitlacoche aioli and a mango dressing. As I took a bite, all flavors exploded in my mouth. I could feel them tickling all over my palate and buds. I sometimes brag about being a gourmand, and this taco is among my all-time favorites.
After such a feast, we still shared a dessert. We picked the café de olla flan, a coffee treat with crispy cinnamon. As I said, a treat!
Chelas is slang Spanish for beers. Ascencio Tacos y Chelas features a variety of beers both mass- and artisan-produced, all of Mexican origin. Chef Diego also prides himself of offering nothing but Mexican beverages. Tequila, mezcal and raicilla from agave, of course. But also rum, gin and even whisky made in Aguascalientes.
All in all, the experience of visiting Ascencio Tacos y Chelas is more than worth your time. You will delight in the tacos, enjoy the cozy environment, and will leave content.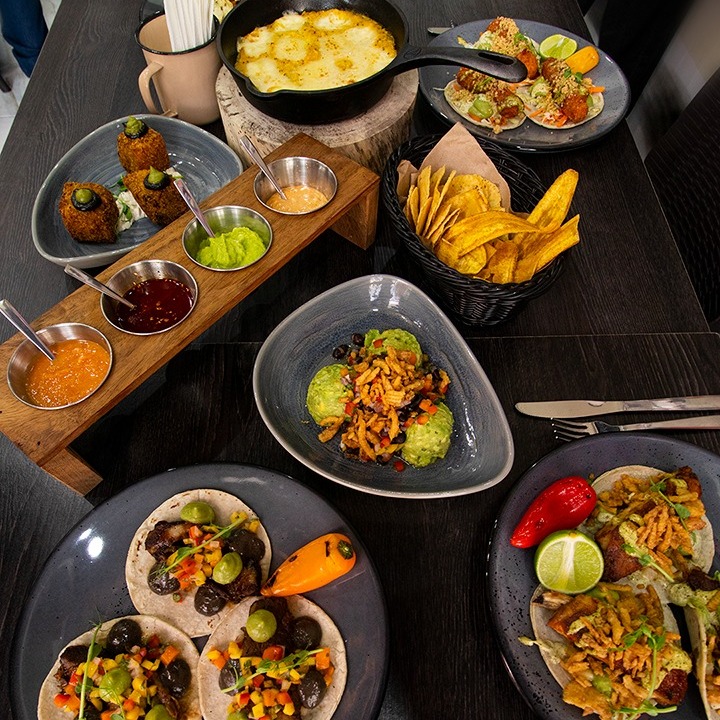 Highly recommended: The birria tatemada de cachete de res (beef cheek birria). A dinner by itself, it is more than enough for two people.
Room for improvement: The facade could use a more inviting look, especially at night. Don't let this fool you, though.
Ascencio Tacos y Chelas
------ADVERTISEMENT------
------ADVERTISEMENT------
------ADVERTISEMENT------
------ADVERTISEMENT------