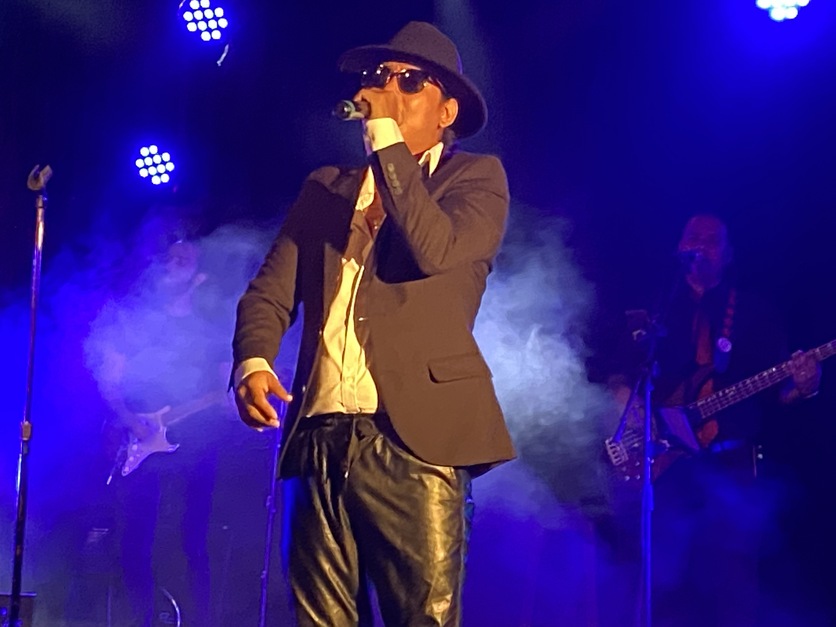 Victor Do Espirito's Bruno Mars Birthday Bash
Victor Do Espirito, the star of Act2PV's "Best of Broadway" and "Don't Stop Believin'" is celebrating his birthday with a special tribute show to one of his favorite artists, Bruno Mars. One of the most successful singers in the music industry, Mars has sold over 130 million records and is an eleven-time Grammy Award winner. He performs musical styles from pop to soul and R&B, hip-hop to funk and dance.
Victor exhibits fine showmanship, a deep natural talent, and he relates comfortably with the audience. The majority of the attendees tonight have seen Victor here on stage in a varied repertoire of musical styles which reveals him as a truly wonderful artist. He strutted confidently to the foreground singing many top tunes from Bruno's discography.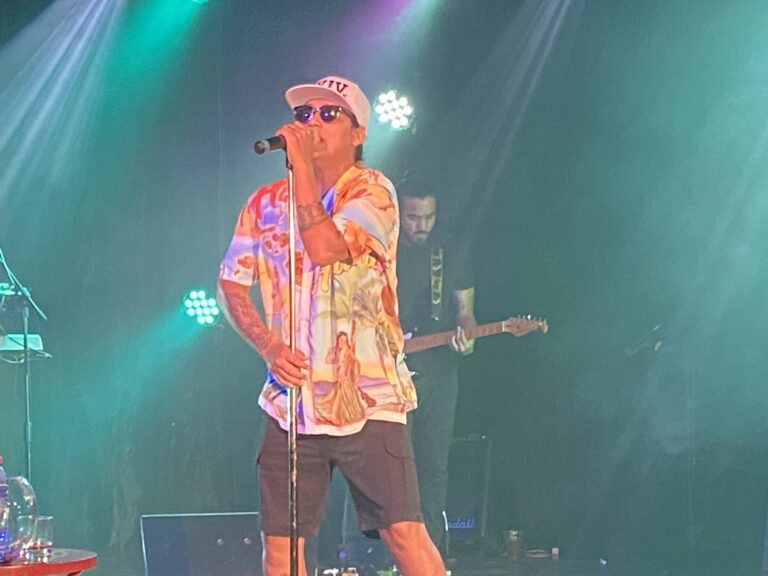 Victor has assembled from the stable here five musicians whom he respects and wished to be on stage for this show: keyboard/synth – Jesus Damián Peralta, drums and backing vocals – Beto Bullizio, bass and backing vocals – JA NG, guitar – Jorge Rodríguez and sax – Eliuth Salazar.
Victor was sure of himself in telling his woman ("I think I Wanna") "Marry You", a lighthearted and slightly comic song. He delivered his deepest humorous thoughts with a hip-hop "Billionaire": "I wanna be on the cover of Forbes magazine smiling next to Oprah and the Queen."
The crowd came alive with the super dance song "Treasure". He sang "That is what you are. Honey, you're my golden star." Sporting a XXIVk hat as Bruno did, he broke into the smash "24K Magic" – 24 karat Magic in the air.
Expressing an unhappiness with his lover's actions, he sang ("Feel Like I'm") "Locked Out of Heaven". He declared his love and devotion to his woman when he saw her face with her eyes, her hair, she's so beautiful. He loves her "Just The Way You Are".
"When I Was Your Man", with a nice keyboard/piano, Victor emitted a ballad where he regretted his bad ways and now she is dancing with another man. He absorbed himself in the sad lyrics.
After a brief intermission, Victor returned with more explosive tunes well-known to many in the audience. Delightfully, he called upon his stunningly beautiful girlfriend Diana Villamonte, the Queen of Act2PV. They dueted seductively.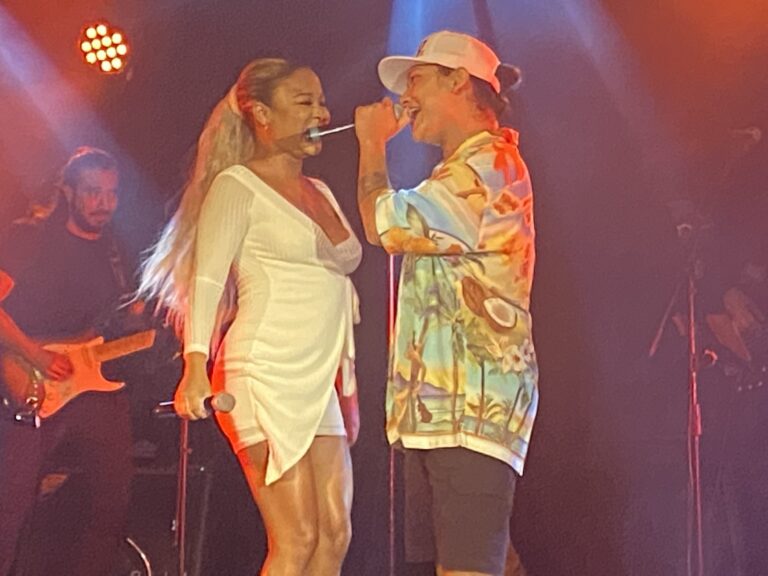 Super-talented singer, actor and master of ceremonies Kevin Anthony made an appearance in a rousing anthem to living in a world of funk and soul. "Uptown Funk" recorded with Mark Ronson brought many guests to their feet with hands waving back and forth to the strong dance music from Harlem to Hollywood to Jackson, Mississippi.
Produced by Alfonso López.
More photos on my Facebook Shows group below.
Read more about Bruno Mars: https://en.wikipedia.org/wiki/Bruno_Mars_discography
Act II Entertainment – Seventh Season
Stages
Insurgentes 300 [corner of Basilio Badillo and Insurgentes], second floor
Romantic Zone/SouthSide, Puerto Vallarta, Jalisco.
322 222 1512
Show info available: www.act2pv.com 
act2entertainmentproductions@gmail.com  
The box office is open the days of shows from 4 pm – 10 pm.
Gary R. Beck
https://www.facebook.com/groups/837053096708212
More of Beck's Best: Theater, Cabaret and More:
http://www.facebook.com/groups/PuertoVallartaShows
------ADVERTISEMENT------
------ADVERTISEMENT------
------ADVERTISEMENT------
------ADVERTISEMENT------