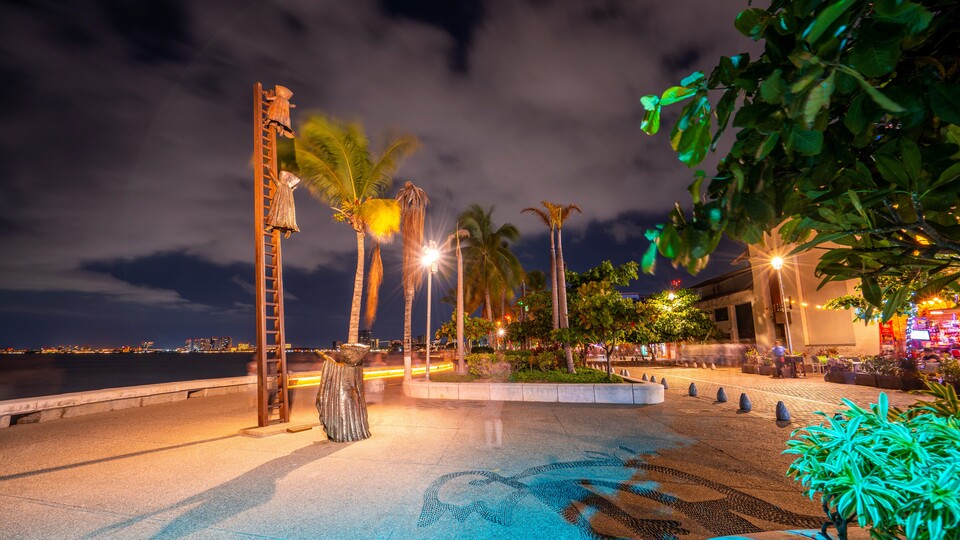 Top Puerto Vallarta places to visit this summer
Puerto Vallarta, located on the Pacific coast of Mexico, is a fascinating tourist destination that offers a wide range of activities and places to visit. If you are planning to explore this enchanting corner of the world, the following Puerto Vallarta places are not to be missed. From adrenaline-pumping adventures to paradisiacal landscapes and cultural charm, these experiences are sure to captivate you.
These are some of the top places to visit in Puerto Vallarta:
Puerto Vallarta Malecon
The heart and soul of the city, Puerto Vallarta's Malecon is a pedestrian promenade that stretches along the waterfront. This iconic attraction is full of life and offers a variety of shops, restaurants, art galleries and sculptures. Stroll along the Malecon while enjoying the ocean breeze, admiring the interesting sculptures and watching the sunset over the ocean. This is the perfect place to immerse yourself in the local culture and experience Puerto Vallarta's authentic essence.
Romantic Zone
The Romantic Zone, also known as "Old Town" or "Viejo Vallarta", is a place you must explore during your visit. This bohemian neighborhood is filled with colorful houses, artisan boutiques and a variety of restaurants and bars. Here you will find a vibrant LGBTQ+ scene and a mix of cultures reflected in both culinary and artistic diversity.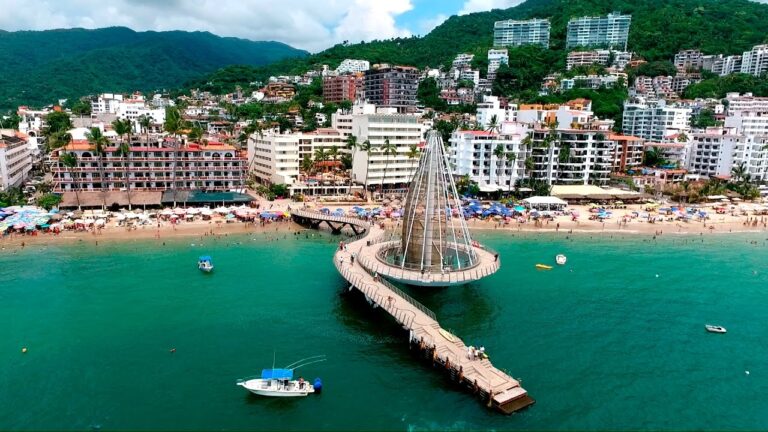 The Beautiful Los Muertos Beach Pier
Located in the Romantic Zone of Puerto Vallarta, Los Muertos Beach Pier is a popular landmark and emblematic place for visitors. From here you can enjoy beautiful views of the ocean. Walk along the pier, enjoy delicious seafood at nearby restaurants, or just relax on the beach and watch the waves roll in. The vibrant atmosphere and scenic beauty will captivate you and make your visit an unforgettable experience.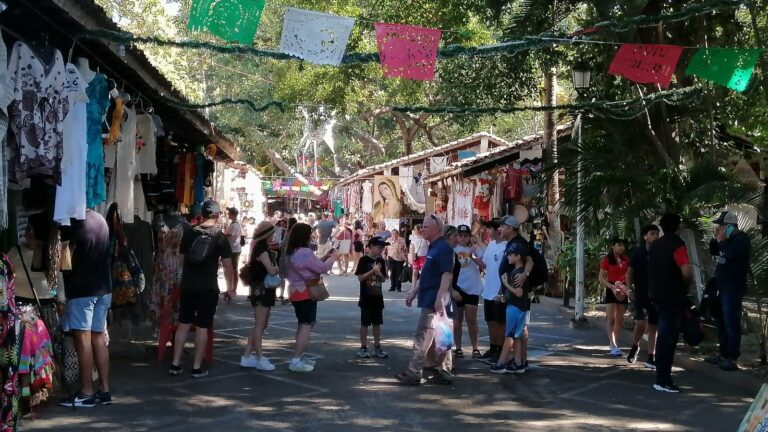 The Cuale Island
Right between the Malecon and the Romantic Zone, you will find the Cuale Island. A quiet and picturesque place, an oasis of tranquility surrounded by the Cuale River. Although it offers a variety of restaurants, the highlights are its handicrafts, art galleries and green areas, in addition to the fun hanging bridge.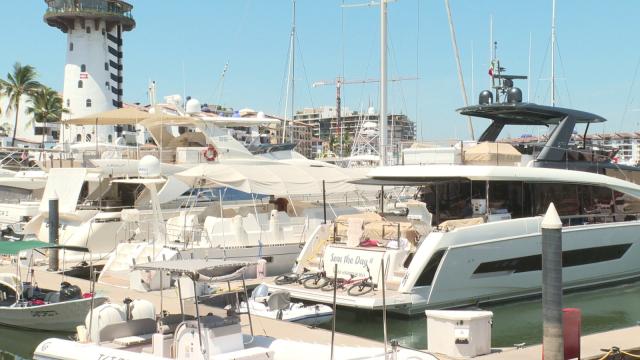 Marina Vallarta
To enjoy a quiet moment, come to Marina Vallarta. You can stroll around while you watch the elegant boats, visit the shops and boutiques. You can also enjoy one of the many restaurants and bars along Marina Vallarta.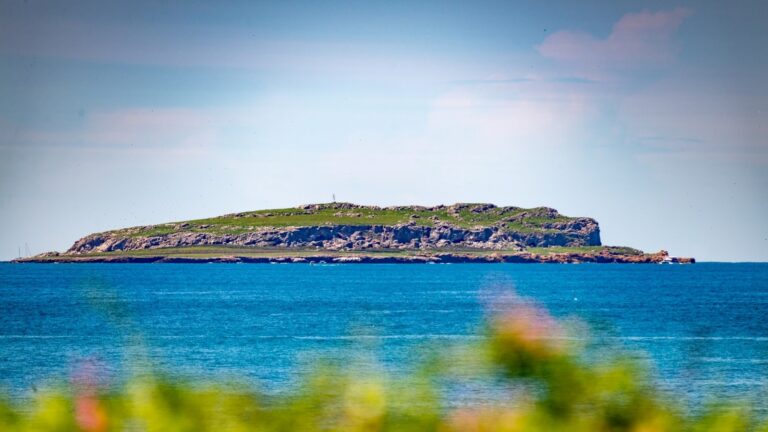 The Marietas Islands, a National Heritage Site.
Discover the Marietas Islands, an exquisite natural paradise. The Marietas Islands are a group of islands (archipelago), within the Banderas Bay. They can be seen in front of Puerto Vallarta.
You can visit the famous Playa del Amor or Playa Escondida. It is located inside a rock formation and it is said that in ancient times pirates hid their treasures on this island. To get to the Marietas Islands, you have to take a boat or panga tour. There are plenty of companies offering these tours. You will surely find one matching your needs and budget.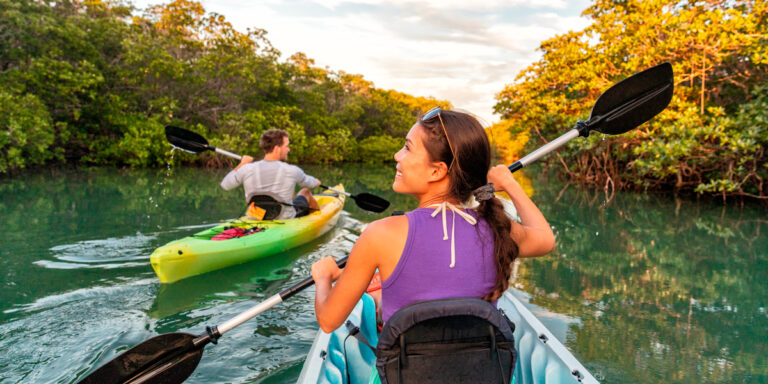 The El Salado Estuary
Home to a wide variety of species including birds, reptiles and mammals. El Salado Estuary is a great option for family outings. You can enjoy boat rides through the canals or hike along the trails. El Salado Estuary is a hidden gem that connects you to the beauty and biodiversity of Puerto Vallarta.
Puerto Vallarta is a tourist destination that offers a wide variety of attractions for all tastes. Whether you are looking for adventure, natural beauty, culture or simply relaxation, this city has something special for you. Get ready to immerse yourself in the richness of this city and enjoy an unforgettable vacation in one of Mexico's most outstanding destinations.
------ADVERTISEMENT------
------ADVERTISEMENT------
------ADVERTISEMENT------
------ADVERTISEMENT------